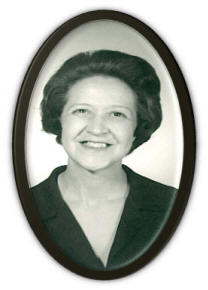 Evelyn L. Ashton John H Ashton
1911 - 2000 1906 - 2005
John H. Ashton began working in a variety store at the age of 12 and continued to work in retailing until his death at age 99 in 2005. He and his late wife Evelyn were not only successful in business but they were committed to community service.

John graduated from Spencerville High School in 1924 and Lima Business College in 1925.

At one time John and Evelyn owned all or part of 11 different Ben Franklin Stores. In addition John dedicated himself to service in his adopted hometown of Carrollton. He was one of the founders of the Carrollton Chamber of Commerce and an original member of the Civic Club. He was a member of the Rotary, the Carrollton Village Fire Department, Elks, Masons, Carrollton and Spencerville Historical Societies, served on the Carrollton Boy Scout Committee and a 30 year board member of the Cummings Bank.



Through the John H. and Evelyn L. Ashton Preservation Association, Inc 501(c)3, and the John H. and Evelyn L. Ashton Philanthropic Fund, a Carroll County Foundation donor advised fund, John's commitment to Carrollton will continue to enhance the local community for years to come, including the continuation of Ashton Scholarship Fund, Developing a process for community grants, and establishing The ASHTON HOUSE MUSEUM.

Even though the Ashton's will be missed, their legacy will live on through their generous contributions.

The museum will include items from Ashton's history dating back to the early 1800's as well as historic and nostalgic items from Carrollton and surrounding communities.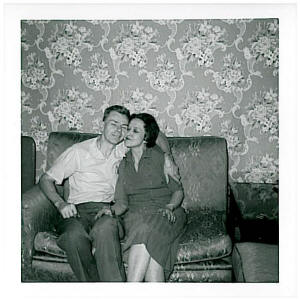 The Ashton's, as seen to the left in a 1940's photo, were collectors, so when you tour the museum you will see Hummel, Anri, and Wade figurines, as well as Knowles, Hibel and Bing and Grondahl plates and Haviland dishware from Limoge, France. Sports fans will see items from the Kentucky Derby and The Ohio State Buckeyes dating back to the 1940's. In addition you will see holiday postcards from the early 1900's, political paraphernalia and all kinds of toys and games. If you choose to, you can sit and watch a vintage TV show or listen to an "old-time" radio show. Join us for a journey back in time.